INDIA'S FIRST OWN COVID19 VACCINE -COVAXIN
4 min read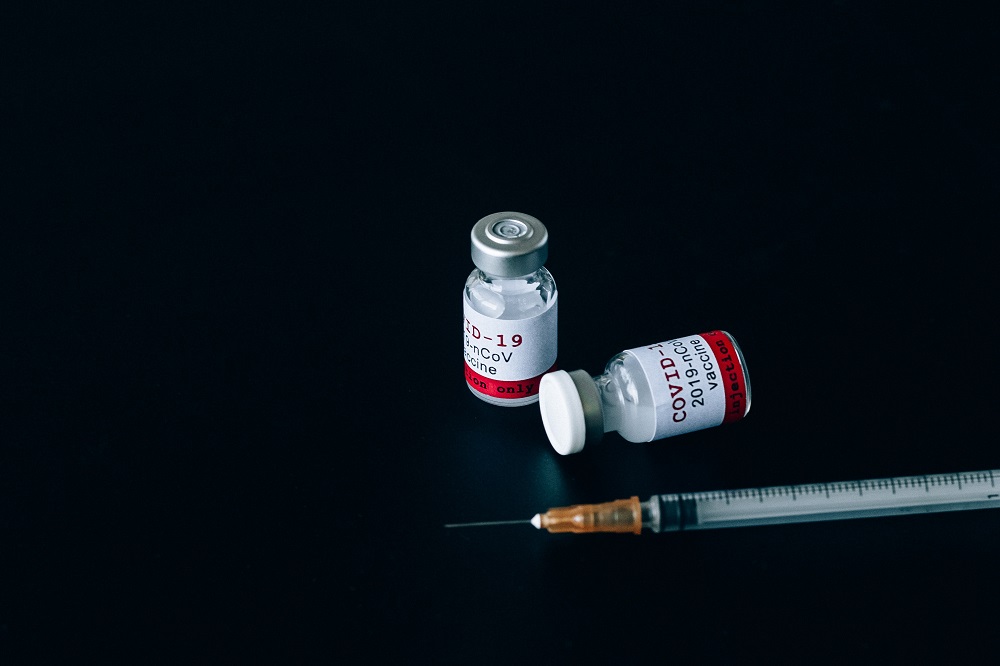 ✍ Nishtha Baruah
On the month of December, 2019, a severe acute respiratory syndrome cov.2 infection has been detected in Wuhan, China. Unfortunately in a very short period this global pandemic spreads all over the world. Among the countries India is one of the high positivity rated nation. India counted more than lakhs cases and more ever thousands deaths in a single day which we never accepted before. It is growing so fast day by day. It is all because of high population and less consciousness of people. So it was too important to develop a vaccine to increase and boost up the immunogenicity as the virus direct infect our immune system. India is showing similar consistency as compared to the other countries in process of preparation of vaccine.
By the end of 2020, Indian pharmaceutical company Bharat Biotech in collaboration with the Indian Council of Medical Research was able to launched India's first home grown vaccine, Covaxin. This company provided 1.6 lakhs doses to the government without any cost. Covaxin was first approved for the public use on 3rd January, 2021 after the Central Drugs and Standards Committee (CDSCO) issued an emergency approval for covaxin. Although Trial III for the vaccine yet not fully done. Here a question arises. Does this vaccine can neutralise the UK variant? Yes, the National Institute of Virology indicates that vaccine induced antibiotics can neutralise the UK strain and other heterologous strains. In India, this vaccine has first administered to the doctors, health workers and people aged above 45. Now from the 2nd week of May 18 years and above aged group person can also receive the vaccine through online registration.
According to the Bharat Biotech, the potential vaccine recipients fulfilling the following criteria will be eligible for vaccination are-
Ability to provide consent.
Vaccine recipient aged 18 years and above.
Vaccine recipient with good general health and a stable medical conditions as determined by the vaccinator.
Similarly, Bharat Biotech Company also mentioned about the criteria for those who can't take the vaccine-
Have the history of severe allergies.
Have fever.
Have a bleeding disorder or are on a blood thinner.
Are on a medicine that can affects their immune system.
Are pregnant.
Are breastfeeding.
Have received another Covid 19 vaccine.
Any other serious health related issues.
While the whole health workers, doctors are trying to convince the Indians to take vaccine whenever wherever possible, some irresponsible people spreading rumours about corona vaccine that alive infectant inject into the host body, it may effect our menstrual cycles, diabetic, heart disease, high B.P., Cancer patients can't take the vaccine etc.
By avoiding all these, we should know how does the vaccine work ? Covaxin works by leading immune system to produce immunoglobulins or antibodies against the SARS-COV 2 Virus. Once vaccinated with Covaxin, the immune system triggers a primary response to the infection. From the sources, we came to know that with the inactivated or dead form of virus, a small amount of an aluminium based compound called an adjuvant is being mixed in lab and then injected into the human body. The dead viruses are incapable of causing the disease but still able to encourage the production of T lymphocytes. Subsequent encounter with the same pathogen elicits a highly intensified secondary or anamnestic response. That means whenever the alive virus enters the body, our body defensive T-helper cells helps B lymphocytes to produce a army of proteins called antibodies against the pathogen into our blood to fight with them. The antibodies sticks to the spike proteins and prevent them from entering the cells. Here it is important to note that with 1st dose of vaccine doesn't signify that our body is fully protective against the novel corona virus. 1st dose triggers the immunity response to the virus the 2nd dose which should be taken after 4-6 weeks boost up strengthen power of immunization. After taking the both doses, it has an estimated efficacy of 78% against mild, moderate and severe covid19. Only 0.04 % person tested Covid 19 positive after 2nd dose. Now another question can be asked is there any risk of Covaxin? Some side effects that have been reported with the Bharat Biotech COVID19 (COVAXIN) include:
Injection site pain/swelling/redness/itching
Headache.
Malaise/body ache
Nausea
Vomiting
Rashes etc.
But these side effects are not as much dangerous as the disease which can lead to death.
The development and deployment of COVAXIN ensures that India has a powerful weapon in its arsenal in a continually evolving pandemic situation and will go a long way in helping us win the war against this Covid19. The need of the hour is to ensure that people in India continue to receive the vaccine and break the chain of virus transmission- said Dr. Samiran Panda (director and scientist of ICMR)..
In this situation, people should be more serious. Remember Lack of awareness can keep you away from your special ones forever. Don't panic, frequently wash your hands, use mask sanitizer, maintain social distance measure all the safety precautions. By this way we can defeat this pandemic with much positivity.
STAY HOME, STAY SAFE