Founder of Saroja Natyalaya Dr. JASHODHARA BORA
2 min read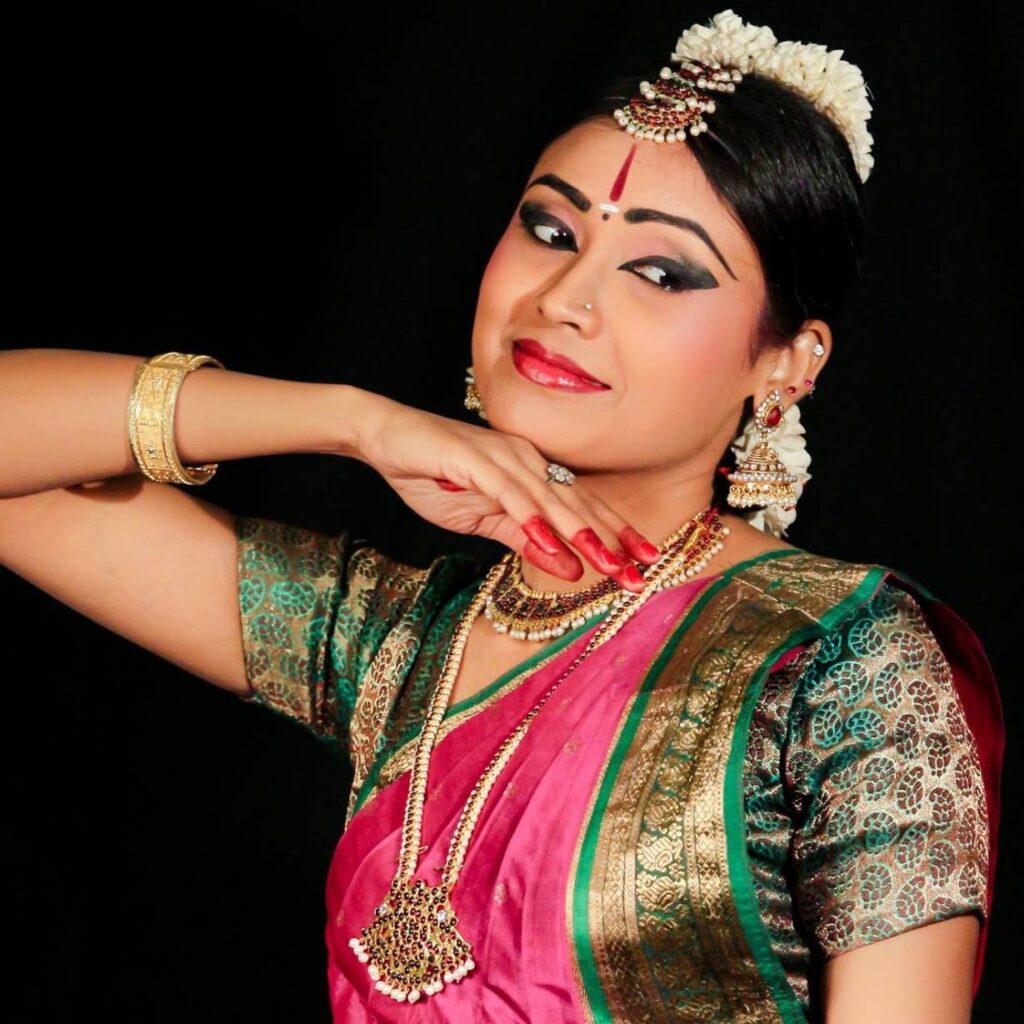 Awards / Samman Received –
Sangeet Ratna from Bangiya Sangeet Parishad in 2005
Titled 'The Assam Sisters' (Jashodhara & her si
ster Upasana) from Guru Dr. Saroja Vaidyanathan (Padmabhushan Awardee) in 2010.
Awarded with National Nritya Shiromani at Cuttack Mahotsav by Govt. of Odisha in 2016.
Awarded Nritya Kanaka Jyoti Samman at International Indian Classical Dance & Music Festival, Kolkata, 2018.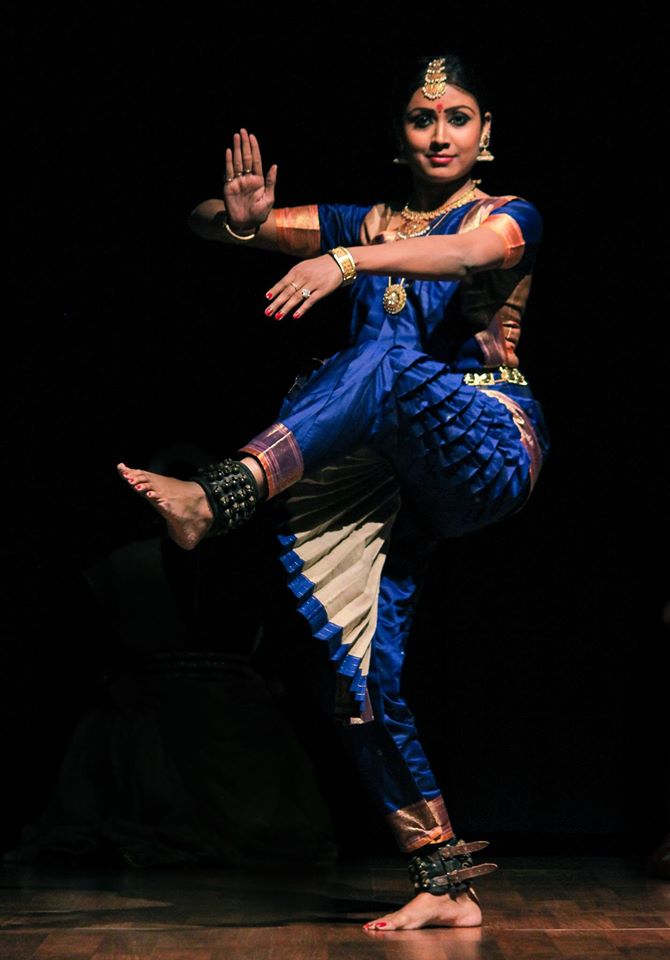 Jashodhara had her initial tutelage in Bharatanatyam under Guru Smt. Mandira Bhattacharjee and completed her Arangetram (graduation) in 2005 in Assam, India. Later, for her higher study in dance she had been trained under World Renowned Guru Padmabhushan Awardee Dr. Saroja Vaidyanathan and simaltaneously working as a dance faculty at Ganesa Natyalaya, New Delhi. She has been awarded 'Sangeet Ratna' from Rabindra Bharati University in 2005. She and her younger sister Kalashree Upasana Bora got the title 'The Assam Sisters' from Guru Dr. Saroja Vaidyanathan in the year 2010. She has given many national and international performances. On 1st Nov. 2014, she has started a Bharatanatyam Dance Institute at Nagaon, Assam, named 'SAROJA NATYALAYA'. She was the Founder President of 'Nrityangan Dance Club' (the Official Dance Club of Tezpur University), which got established in 2015. She was the Artistic Director for World Dance Day 2016, 2017 and 2018 held at Tezpur University. She has been honoured with National Nritya Shiromani Award in 2016 and Nritya Kanaka Jyoti Samman in 2018 for her contribution to the promotion, preservation and popularisation of Indian Classical Dance – Bharatanatyam. She holds a post graduation degree from Lady Shri Ram College, New Delhi and a Doctorate degree in Hindi Linguistics from Tezpur University, Assam. Presently, Dr. Jashodhara has been working as an Assistant Professor in Dimoria College, Assam.
Some of Jashodhara's major performances are at the The Parliament of India; at the Common Wealth Games, Opening Ceremony, 2010. She performed Bharatanatyam (solo) in Guwahati Doordarshan, in May 1998. Jashodhara performed many parts of India like Assam, Kerala (Thrissur, Kollam), Chennai, Mahabalipuram, Bhopal, Meerut, Jaipur, Ahmedabad, Chandigarh, Bengaluru, Delhi and abroad as well like Riga (Latvia), Stockholm (Sweden), Bangkok (Thailand), Mauritius. She was the Artistic Director of Parampara : The Annual Festival of Saroja Natyalaya. She was themember of the Regional Selection Committee (RSC) under the Cultural Talent Search Scholarship Scheme for the year 2015-16 implemented by CCRT. Jashodharadirected a Dance Ballet called 'Usha Parinayam' on the occasion of World Dance Day, 2017 at Tezpur University, Assam.She also performed at the Kamakshi Devi Festival, The Embassy of Kuwait, Indian Dance Festival at Mahabalipuram, The Embassy of Kazakhstan, ICCR Horizon Series, World Dance Day Celebration at NSD, Kamani Auditorium, India Habitat Centre, Karnataka Sangha, The Taj Palace, AIIMS, The Lalit Hotel, Hotel Westin, Delhi Tamil Sangam, Sri Sathya Sai International Centre, Chinmaya Mission, Claridges Hotel, Ananya Dance Festival, Raj Bhawan (The Governor House, Guwahati), Srimanta Sankardev Kalakshetra, Majuli & Nalbari Raas Mahotsav. Workshops under SPIC MACAY & many more.